Why CEO's Rely on Nibaal for Proposal Creation?
June 11 , 2015
Collaboration
0 Comments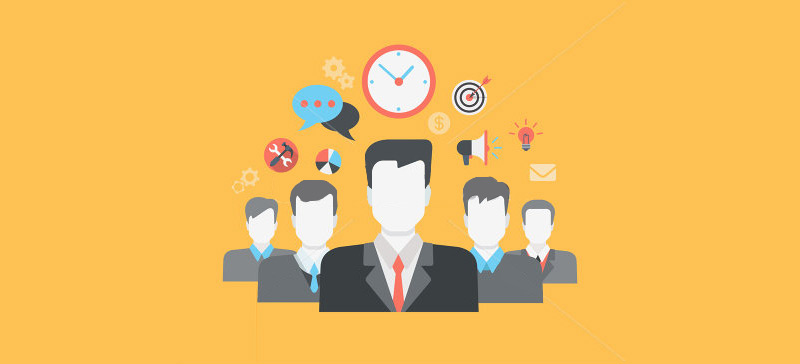 A CEO...
CEOs (Chief Executive Officers) are often associated with timelessness and especially in today's busy world they are demanded of creating culture and running the organisation. For an organisation to survive it needs recurring business through a well maintained clientele. Businesses always kick off with a call or an email. Dedicated follow-ups leads into an association and the token will always be a business proposal. The future of the association, its sustainability, and generating referrals all depends on the proposal.  The best you propose, the best business you make.
A CEO most of the times will be/will not be a part of the discourses but ultimately it is the CEO who signs the business proposal and hence the whole responsibility of the association, directly or indirectly falls on his shoulders.  There are many organisations which have turned out to be bankrupt due to immature proposal submissions. Most of the times the proposing strategies are monopolistic probably formed from a sales head perspective, which gets blindly signed by the CEO. With the competition getting hard in every niche servicing areas, the CEO's are expected to be extra careful before signing a proposal. 
How Does Nibaal Help a CEO?
Niball is the only proposal management software available which offers you with a MS Word Add-in (MS Word is the most popular and widely used word processor in the world).  By integrating Nibaal your MS Word Processor will have an extra tab named 'Nibaal' exclusive for proposal creation. Thus you will be able to collaborate, develop, automate and send digitally signed business proposal document right from MS Word itself.
It offers the CEO with a multi-engaging platform in the existing environment, where he can define roles to his respective employees and invite them in the proposal creation. He will be able to track all pre and post communications regarding the RFP/proposal at a go, before signing the document. Experts and even the client himself can be invited anytime in between the proposal creation. This keeps the proposal transparent and credible at both ends, making it more influential.
Analyze the status and estimate the revenues of the proposals in the pipeline. It helps the CEO to structure the strategies and work towards fetching businesses.
A CEO can always compare and study the won and lost proposals stored in the proposal management software. This helps him to rectify the recurring flaws and prepare better proposals which have more chances of turning out to be prospective.
As per the client behaviour recorded, the CEO can track his interest and can direct the team to pitch the business with the essential and customized tweaks.